New Baby Flowers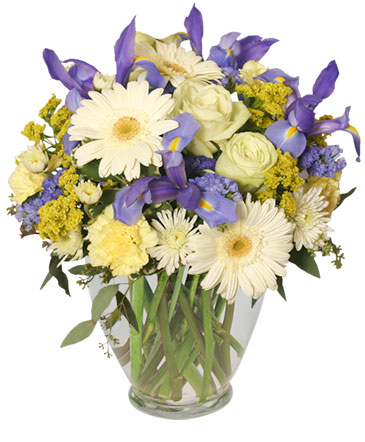 Welcome Baby Boy
Flower Arrangement
Send sweet salutations with this breathtaking bouquet! With gorgeous white gerberas, lovely blue iris, beautiful white spray mums, stunning pale yellow carnations, and more, this elegant arrangement is the perfect way to welcome that bundle of joy!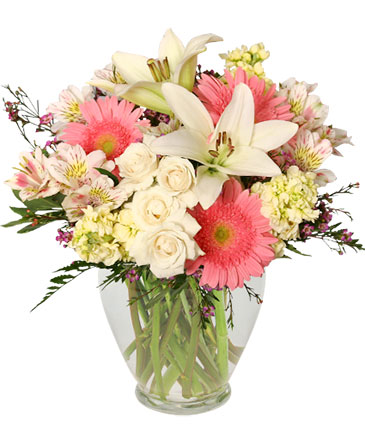 Welcome Baby Girl
Flower Arrangement
This delicate arrangement is sure to delight! With lovely white Asiatic lilies, picturesque white mini spray roses, dazzling pink and white alstroemeria, beautiful pink gerberas, and more, this charming bouquet is sure to bring cheer to any room. Send this exquisite arrangement to welcome the newest addition to the family!
Anything Grows Napoleon in Napoleon has great gift ideas on hand for any new mommy or baby. Help welcome the new addition to the family with a beautiful flower arrangement or gift. Flower centerpieces add to the decor of any baby shower, and every new mom needs a corsage for the event. Hoping for a unique shower gift? Customized new baby gift baskets are always a great way to let someone know you care. We will fill your new baby gift basket with gourmet snacks, bath products, fun jewelry and accessories, flowers, or stuffed animals that are sure to excite any new mommy. Top off your unique baby gift with a balloon bouquet. Shop online from our selection of baby floral arrangements designed with a baby girl or baby boy in mind, stop by our store, or give us a call to place an order for something extraordinary.